Believe it or not, you don't need to exercise for hours every day to have an active lifestyle. In fact, just 10 minutes in your normal daily routine can make a big difference.
Struggling for ideas? Watch our films and take inspiration from Kerry and Des.
If you are looking for ways to fit 10 minutes of activity in with the family, check out our

Home Activities page

have some great examples.
Des

Kerry

Top Tips
Scroll through these tips for ideas on adding 10 minutes activity into your normal, everyday routine….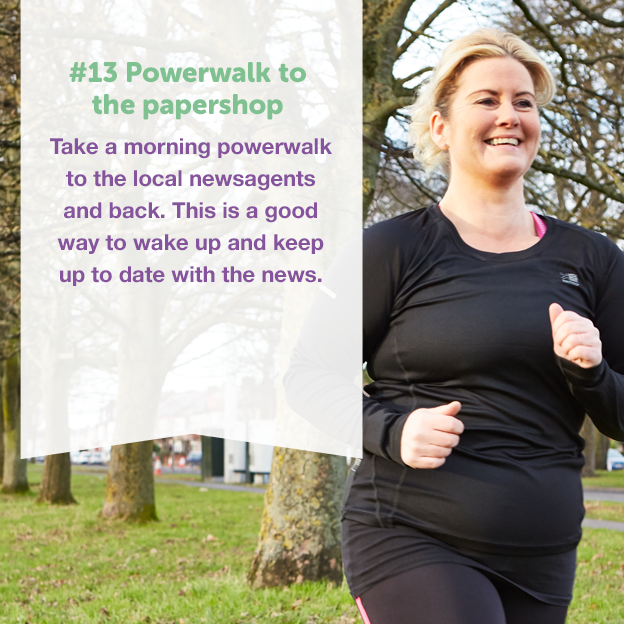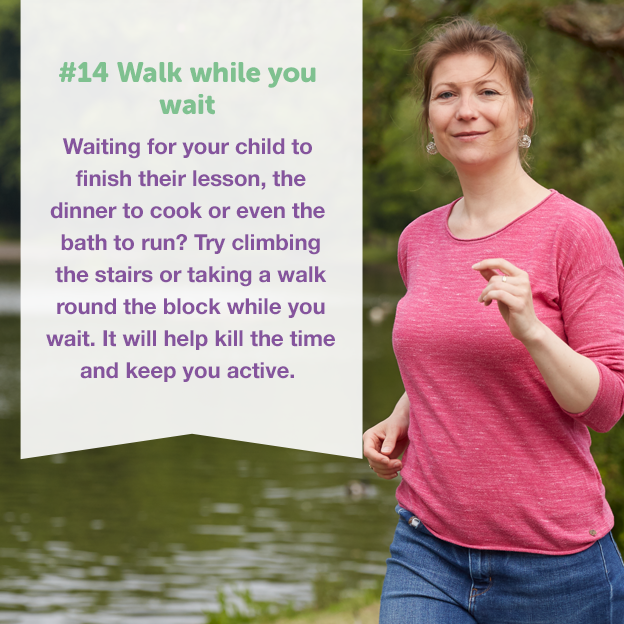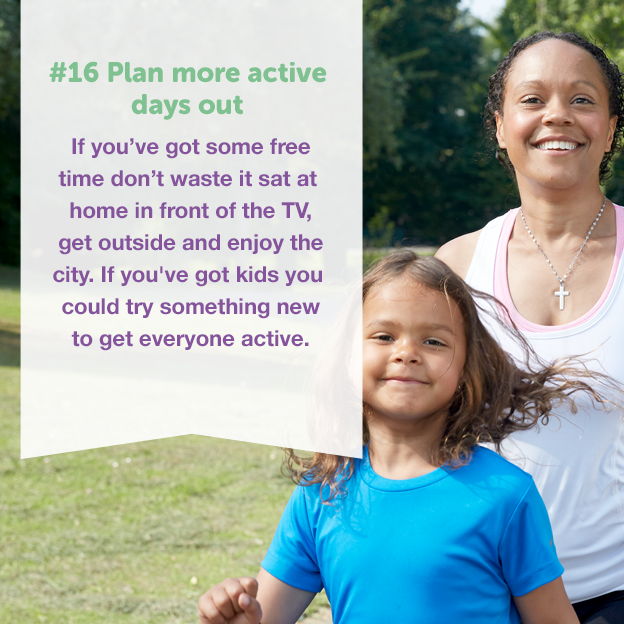 Case Studies
Other local people reveal how they've been able to add 10 minutes activity into their everyday lives…

I'm motivated to exercise because I feel the benefits in a very clear and positive way.

My favourite 10-minute exercise is dancing and cleaning my kitchen! I have the radio on and just clean, and if people see me that's OK, it's my kitchen, my disco!

You'll notice the difference – you'll soon feel much better and it will become a habit you don't think twice about doing! We have only got one life, make the most of it.

By being more active you will feel better in yourself, you'll be less stressed and you can help prevent ill-health. And…you'll have fun!

I do something every day now and, even when I'm tired, I have a short, ten-minute workout that I do and immediately feel invigorated.

You don't have to be active for hours on end, it only needs to be little bursts at a time, that's how I started and I built it up gradually.

Being active has also given me confidence and inspired my daughter also.